Even though we're calling this the "Picture of the Week," it'll probably turn out more like "Picture of the Month," or "Picture of Every Six Weeks or So," or "Picture of Whenever We Get Around to Putting Up New Pictures."
Pictures for 22 December 2003
The Rocky Horror Picture Show

These three blurry shots document CRK's part in the live cast of Halloween '93 screening of TRHPS. She played Magenta and also acted as Mistress of Ceremonies. Performed outdoors at Sloss Furnaces in Birmingham (a site featured in both The Dreaming #18 and in Low Red Moon), there was no heat, the temperature had dropped into the twenties with a strong northwind and single digit windchill, and it was snowing outside the rolling shed. The cast was almost completely exposed to the elements. More than 1,500 people attended. This was CRK's very last Rocky show.



"The Time Warp"

Photo © Jada Walker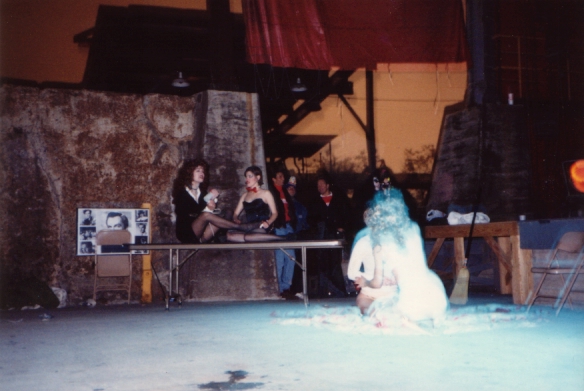 "Touch-A, Touch-A, Touch Me"

Photo © Jada Walker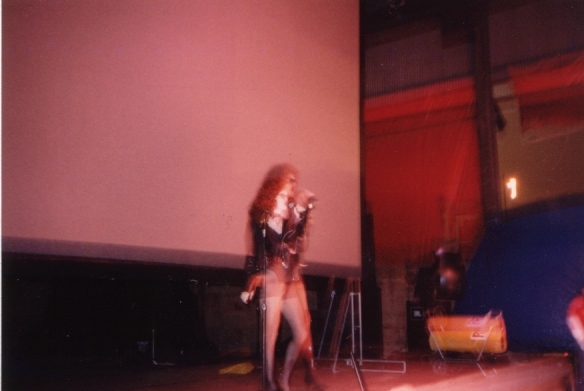 And a song to get things started...

Photo © Jada Walker


Last "week's" photos (2/28/03)